Who We Are
Growing up between the streets and beaches of sunny California, we have come to realize that most times you find yourself in a store trying-on sunglasses, you are really just looking for the shades that make you look the best- not necessarily see the best. We also came to realize that sunglasses are one of the easiest items to lose, damage, or have stolen. With most brand-name sunglasses costing $50-$100 or more, we also know how bad it sucks when this happens. So back in 2007, we set out to create a sunglass brand that is focused on making a selection of fashionable, unique sunglass styles at prices that wont make you cry when you eventually have to replace them (don't laugh- we know you've done it). When we decided to start a brand that put fashion over function, some people told us we were stupid… They were wrong: We're STOOPID.
Here at Stoopid, we believe that swagger is a science. Our scientists have invested their efforts toward creating the freshest looking shades on the market rather than finding expensive materials for an item you will most likely lose or damage before you get your money's worth. Because we also believe that sunglasses should be interchangeable fashion accessories, we offer our shades at a price low enough that you can afford to have a pair for each day of the week. We have perfected the art of the paint-splatter, which you may have noticed featured on most of the shades we sell- even on many of the lenses! While the range of visibility depends on each unique decoration applied to the lenses, most people find the paint or design to only lightly affect peripheral vision while wearing Stoopid Shades. Each pair of Stoopid Shades is individually decorated by hand here in the great state of California. This means that each pair of shades is completely unique and no two pairs are exactly alike. If you're looking for the freshest frames in fashion, you need to GET STOOPID!
Artfully Design & Hand Painted In Lake Tahoe, California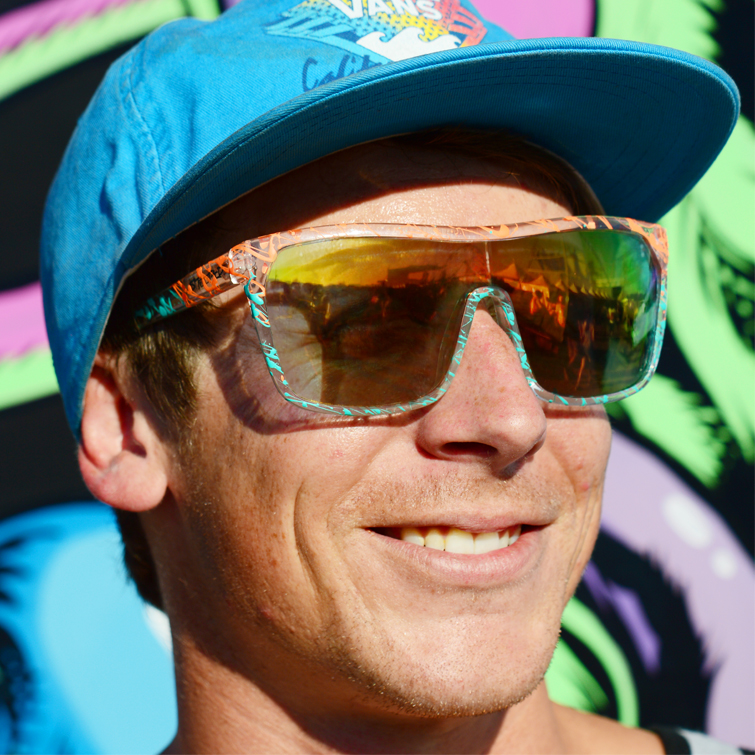 Spencer Malone

Stoopid Artist
The man behind the shades.