This August, the BassCamp Festival returns to Lake Tahoe for the 4th year bigger and better than ever! What started as a one day festival on the shores of North Lake Tahoe has grown into one of the largest music festivals of the year for the Tahoe region and will return to the Hard Rock Hotel Casino for two days August 6-7, 2016. BassCamp will be the largest gathering of EDM artists and fans to come to Tahoe all summer, and of course the Stoopid Shades crew will be in attendance to keep you fans shaded! A full range of EDM sounds from drum and bass, to dubstep, to hardstyle will be served over the two day festival from an awesome lineup of artists including Krewella, Borgeous, Hermitude, and Nero. Open to all ages, BassCamp is sure to be the rave of the summer for EDM fans in the Tahoe, Carson, and Reno areas!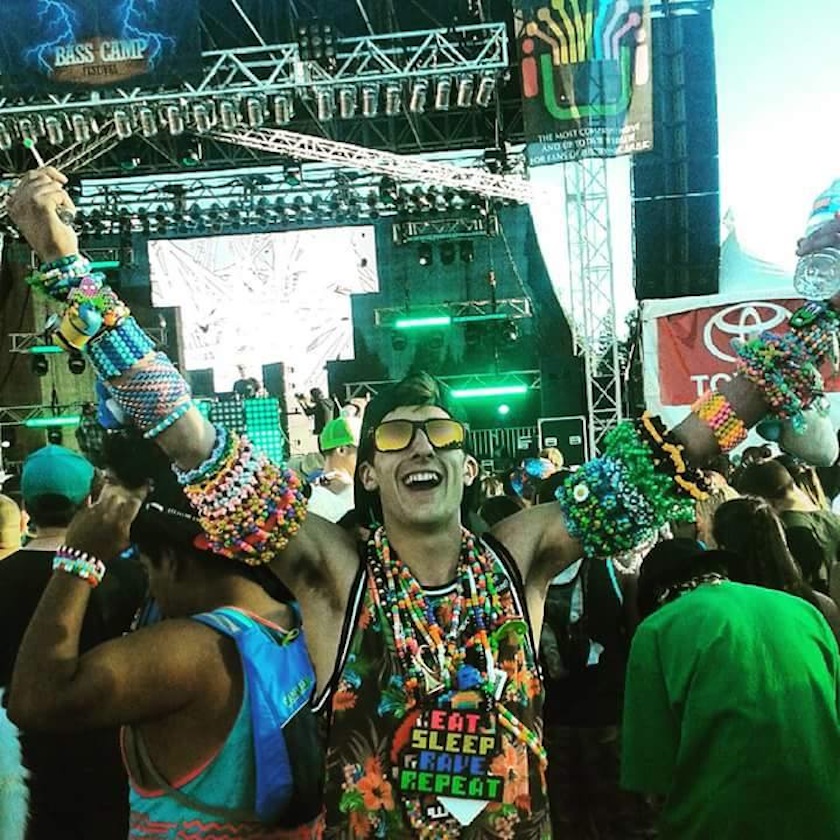 Stoopid Ambassador Tim Warden showing off his Shaydar frames at BassCamp 2015
In addition to our usual lineup of bright, fun, and affordable sunglasses to compliment your candy clad outfits, we will also be stocked with an assortment of GLOFX diffraction and kaleidoscope lens sunglasses to intensify your wild experience! With the 2-day action packed schedule, having a close and convenient place to crash on Saturday night will be key. Find a room at the Hard Rock for the easiest transition from rave to room. For more info about this awesome weekend in August, check out the official video recap from last years event below and visit the BASSCAMP WEBSITE. Buy tickets for BassCamp 2016 at the link HERE. Cant wait to see you out there dancing!!!